This is about to be more cheesy that Apple's latest Mac Pro case.
Exactly 18 years ago, in April 2001, my first printed article was published in CD-Action (Bauer Publishing). It was an introduction to what later became a monthly PHP tutorial for absolute beginners.
And here's the best part: I found a copy of that issue. Without further ado, here it is: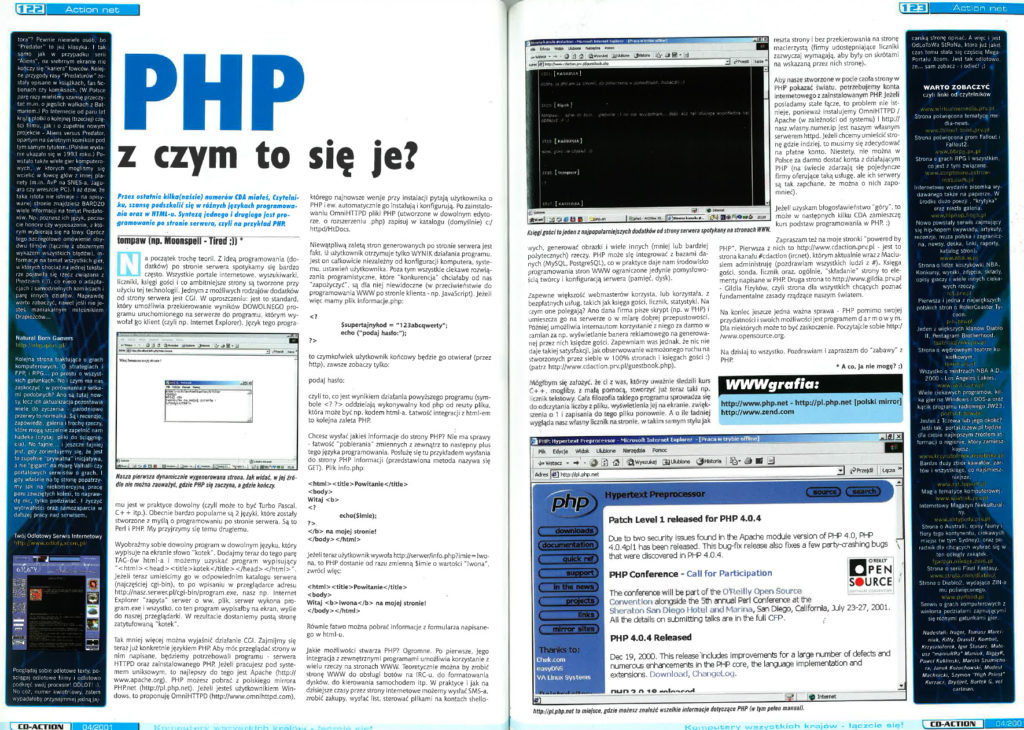 Things have change a little since PHP 4 and register_globals being turned on by default. We had a good ride back then, with our little community on IRCnet. It's a shame our channel homepage didn't make it to archive.org… or maybe it's for the best.