Since I'm not a huge fan of SSL bumping, I decided to uninstall AdGuard on my mac. Unfortunately, the process described by the authors leaves an unwanted artifact.
Good news: The system extension is removed with the App.
Bad news: Personal CA is not.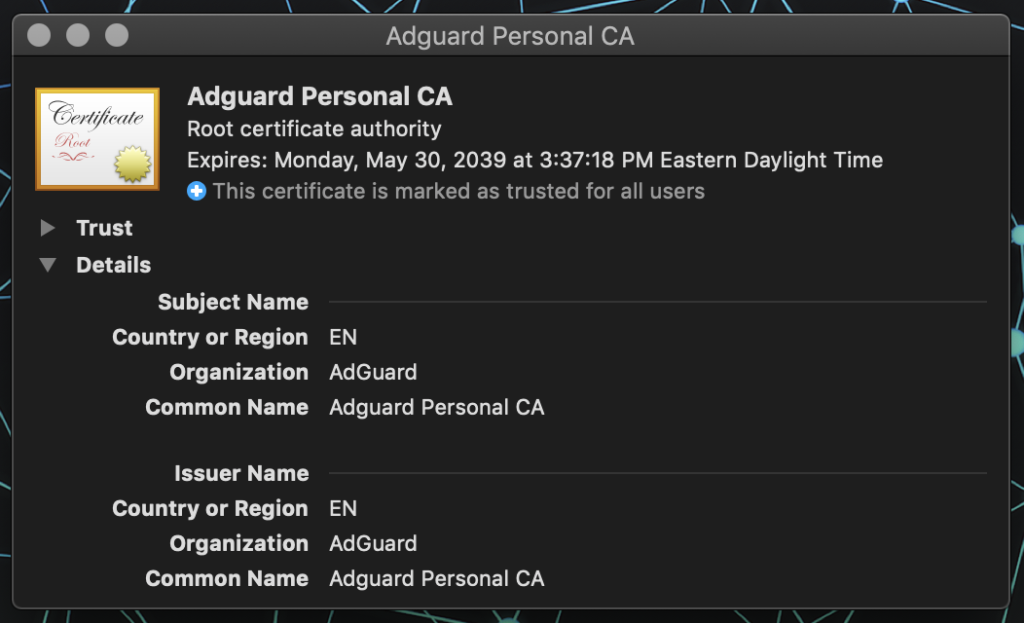 The all-trusted CA remains installed in the keychain and must be removed manually. Is this a big issue? I cannot tell. Those CA certificates are unique to each installation of AdGuard, so the only possible vector of attack involves intercepting the private key while the app is still installed.
Yet still – I'm going to err on the side of caution and remove it from my computer.